When you're in sales and marketing, or any other business role, you're probably looking at contacts on LinkedIn. If you're using HubSpot CRM, you may want to get those contacts into the database so that you can identify good fit leads and track your sales activity. In this video, I'll show you a quick and straightforward way to sync LinkedIn contacts to HubSpot.
The Process
The Budget
Once you have the technology in place, the process of connecting LinkedIn contacts to HubSpot using these tools is easy. And best of all, more often than not, you can quickly score an email address, which is gold for a salesperson! But technology isn't free. Here's a breakdown of how much it costs to run the process.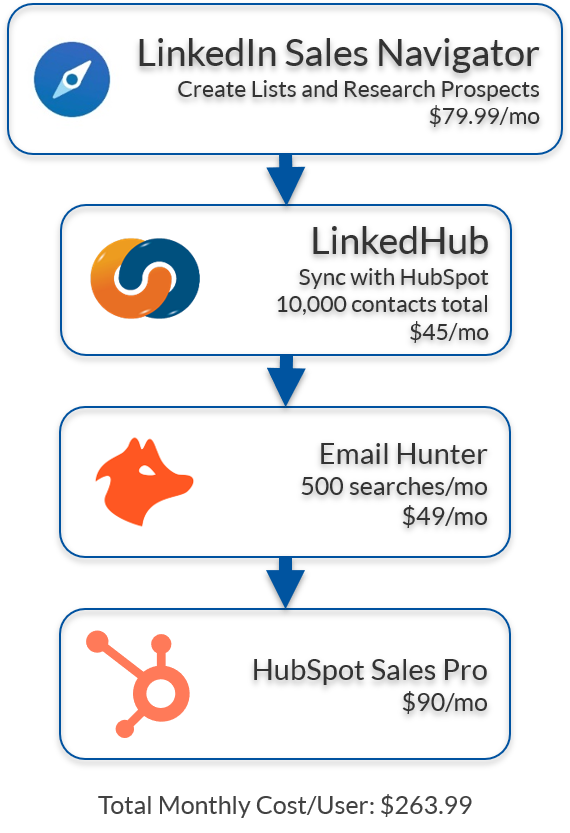 That may seem like a lot per month per user, but I think it's worth it for the value. If you're selling complex B2B products or services, these tools are super helpful. If you have a different process that you find works well, please share it in the comments below!
If you have any questions about using these sales tools to get your contacts from LinkedIn into HubSpot quickly or how to approach selling to them, let us know.