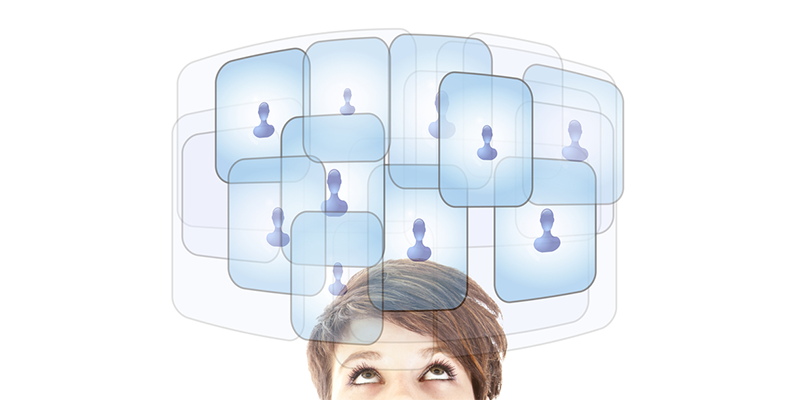 I'm just starting to get used to using HubSpot's Social Inbox. It's a tool to schedule and monitor social media posts.
I hired a specialist to do it for my clients, but I thought it was important for me to be able to use the tool myself. So, rather than hire out my social media work, I'm doing it on my own for now.
Oops! I made a big mistake straight out of the gate.
When I first went to schedule some posts, I saw I could easily send to all my LinkedIn groups. I thought "Great! I'll schedule all my blogs to go out to those groups! This will be easy."
In the back of my mind, I had an inkling that something didn't feel right about that. But, I was busy and in a hurry, as most of us are, and just wanted to get some stuff out there. I pushed those thoughts aside and quickly scheduled a bunch of blog articles to automatically get posted to all the groups in my list.
I should have listened to my instincts. I got yelled at by one group manager and kicked out of another group. Most importantly, it just plain felt wrong because I was thinking more about myself than other people. I was trying to take the easy way out. When it comes to social media, if you can't invest the time, you might as well not do it. Sometimes doing it wrong can hurt you more than not doing it at all!
Here are 3 questions I should have asked myself before I started posting to LinkedIn groups.
1. Is this the right LinkedIn group for me to target?
Many LinkedIn groups seem great on the surface. The group title seems to fit your exact target audience, and there's a decent number of members.
But once you get inside the group, you may find that there's virtually no activity. If there isn't any activity, is it worth it to even be part of that group?
Or, you might find that the group is just a place for people to post their blog articles or product promotions (that's a shocker - LOL!). I guess there may be some value in joining the fray in a group like that - if people are actually reading the "discussions". At that point though, it's really no different than any other article submission site.
The best groups to join are those that are having meaningful and interesting conversations. Look for an active group manager that is monitoring discussions to prevent "spamming" the group with blather.
2. What are the LinkedIn group rules?
At first, I thought this was an important question. Then, I realized that if you're using LinkedIn groups the right way, this question isn't really important at all.
If you're posting to LinkedIn groups with the attitude of promoting your blogs and company, group managers won't like you and they'll kick you out. And group members will see you as just another self-serving salesperson and ignore you.
The general rule to follow is don't spam groups with your blog articles. It's really that simple.
3. Why am I even doing this?
So, now it's really sinking in that using LinkedIn groups is going to be an investment of my precious time. Is it worth it? According to some of the top sellers that were surveyed in Jill Konrath's Cracking the LinkedIn Sales Code, it is. To them, it's a valuable tool to showcase expertise and engage with high value prospects.
There's only one way to find out if spending time in LinkedIn groups is going to benefit my business - try it for a while and see what happens!
Moving forward? I'm going to:
Make sure I'm in the right LinkedIn groups.
Strategically start discussions, not just post my blogs.
Review discussions to see if I can add value to the conversations.
Start slow and keep plugging away over time.
I'm going to start slow because I don't want to overwhelm myself. I have to create new time management habits because I'm adding a whole new activity to my "regular" day.
Starting small is better than not starting at all.