I played around with an org chart integration tool (OrgChartHub) for HubSpot CRM, and it's pretty cool. I believe it would be super valuable for organizations targeting larger accounts with complex sales, or companies with multiple opportunities in different areas. It gives you a great overview of the org structure and who is being worked by sales and engaged by marketing.
Here are some screenshots to show you how it looks in HubSpot. If you want to try it yourself, go to your HubSpot integrations settings and add it. And if you have questions or need assistance, you know where to find us!
Once you install OrgChartHub to your portal, log into HubSpot and go to a company record. Look for the "Org Chart" card on the right-hand side of the record.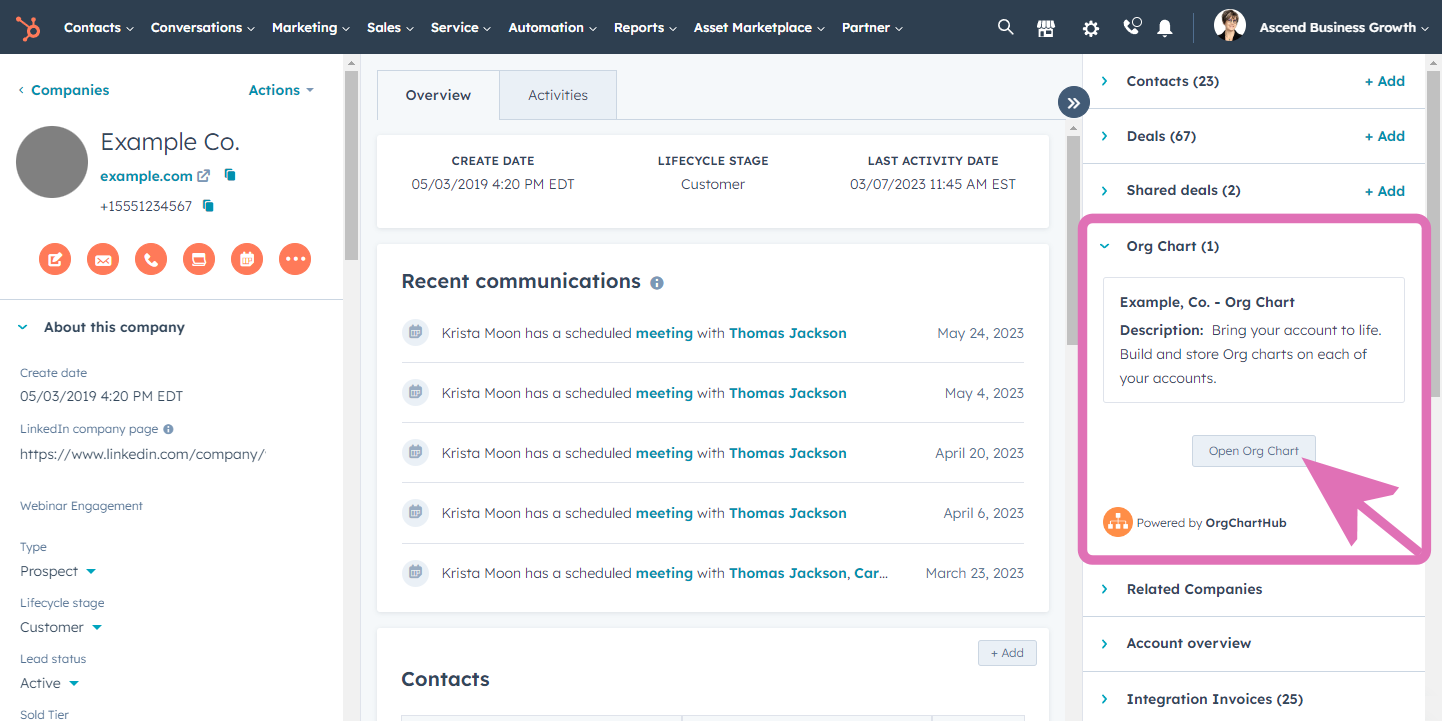 Add the appropriate people to your org chart. Then you can easily view who to focus on in the sales process.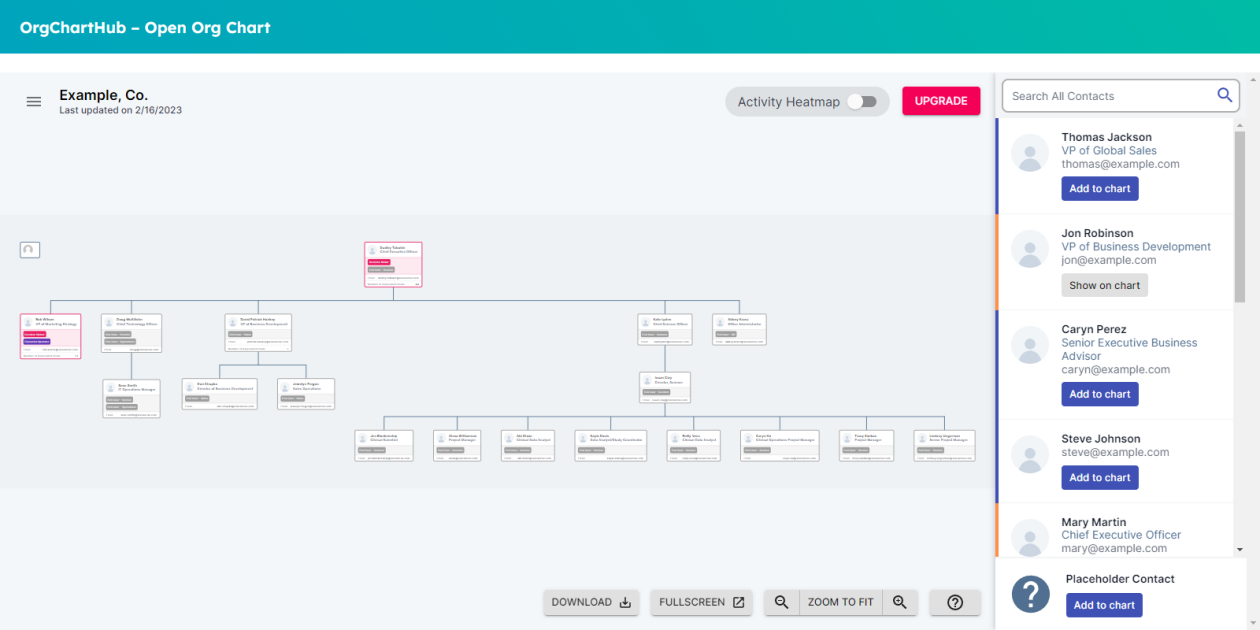 Turn on the Activity Heatmap to see which contacts on the org chart actively engage with sellers or your marketing efforts. Super cool!
You can try OrgChart for free for up to 5 charts. Then you'll upgrade to increase the number of charts you can get. You'll want to save OrgChart for your highest-priority target accounts. (This is the pricing from when I wrote the article. They probably have changed since then!)