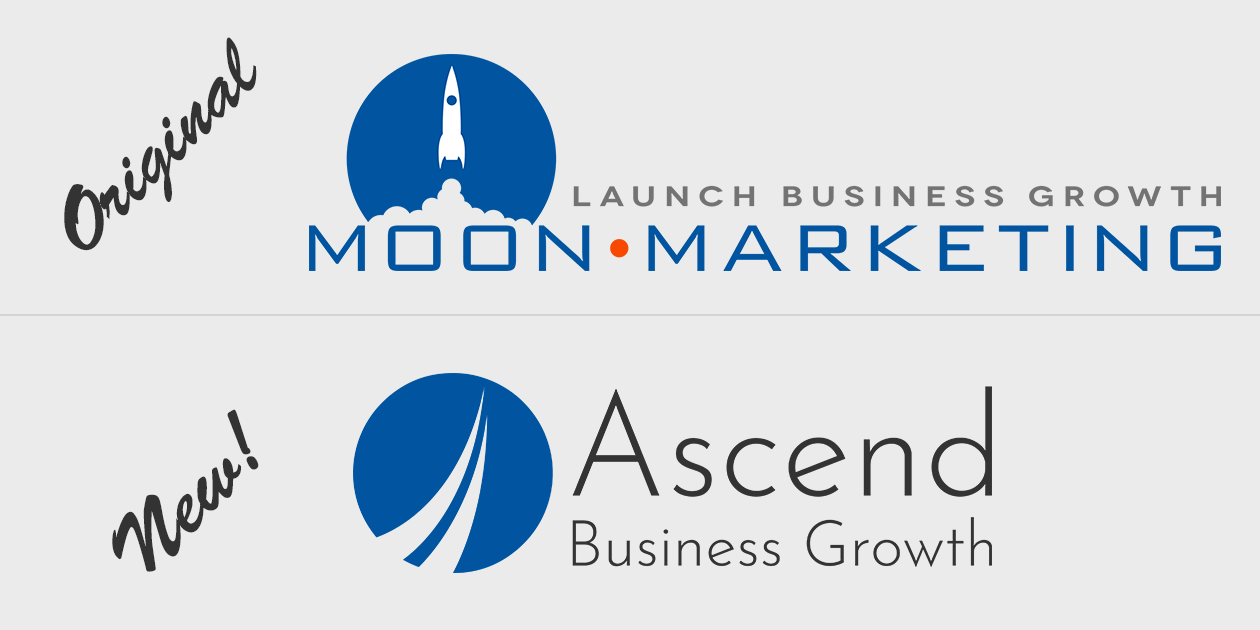 We've rebranded! When we added Moon Marketing as a DBA back in 2013, we thought it had a nice ring to it. It's alliterative, Moon is my last name, it's descriptive, and it's a fun theme to play off (space) - so why change it? There is one primary reason why we decided to make the shift.
Marketing is only half of what we do. The other half is sales. Our mission has always been to help companies align sales and marketing. It works like this: Marketing's goal is to serve sales by creating content that addresses the questions and concerns prospects have as they go through the buyers' journey, and promote it to pique interest and engage potential customers. Sales goal is to serve marketing by following up on the engaged prospects they generate, using the marketing content in their one-to-one communication to help educate buyers, help strategize key talking points, and maintaining CRM data integrity. If you want to dive deep into the philosophy, check out The Executive's Guide to Sales and Marketing Alignment.
We wanted to change our name away from Moon Marketing to reflect that we are not your typical "marketing" company. Our deep understanding of sales methodologies and sales process helps us create sales and marketing assets that repeatedly add value to our clients over time.
Coming up with a new name was surprisingly simple! After we decided to make the switch, I brainstormed for about 30 minutes one evening, trying to think of something that still aligned with the Moon theme in some way. Launch. No. Rocket. No. Ascend. Yes! Ascend means to move upward, rise from a lower level, or to succeed. And that's what we help our clients do – move upward on their growth trajectory.