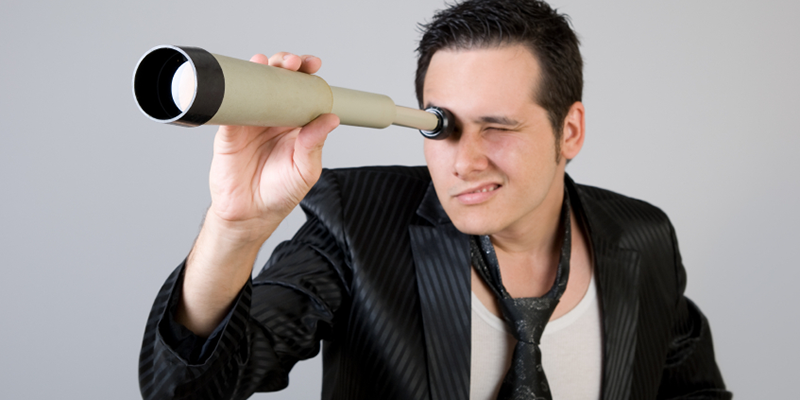 The biggest problems I see sales teams face by not having a clearly defined niche market, or target prospect, is a lack of focus on who their supposed to call on and an inability to create strong sales messages that get meetings.
And when you're eager to work with any kind of company that walks through the door, it's very easy to get monopolized by customers that take too much time for not enough money.
Here are 3 tips you can use to help you define your niche market.
1. Examine Your Past Experience
What are you good at, know a lot about, and who do you know?
For example, one of my clients sold commercial insurance for 35 years. He's stepping out on his own to become a business consultant / sales trainer.
He worked with a lot of manufacturing and social services companies, so he is very knowledgeable about the business issues those types of customers face. He has a lot contacts in those industries as well.
However, because he was a commercial insurance salesperson for so many years, he has intimate knowledge of the issues insurance reps face and how to over come them. Plus, he knows many of the local insurance agency owners and understands the main business issues they need to overcome to be successful.
Sure he could be a business consultant for manufacturing or social services companies, but he'll get the quickest start with his core area of expertise - commercial insurance agencies.
2. Evaluate Who Your Best Customers Are
Look through your current customer base and pick out those that are the most profitable and enjoyable to work with. List out their main characteristics, such as their:
Background (e.g., age, gender, education)
Situation (what problems you helped them solve)
Habits (e.g., media consumption, skills, likes, dislikes)
Decision power (e.g., reports to, budget, purchase process)
3. Do Some Market Research
Before you jump in to a specific niche market, you need to make sure that it's a viable option for you. If you find out that there aren't very many potential customers in the niche you chose, or the competition is extremely tight, you may want to re-evaluate. Some of the things to look for include:
How many potential clients are there for you to target?
Do you have the necessary capabilities to meet their needs?
Who will you be competing against, and what are their strengths and weaknesses?
Having a clearly defined niche market will help you stay focused on selling to your ideal profitable customer.