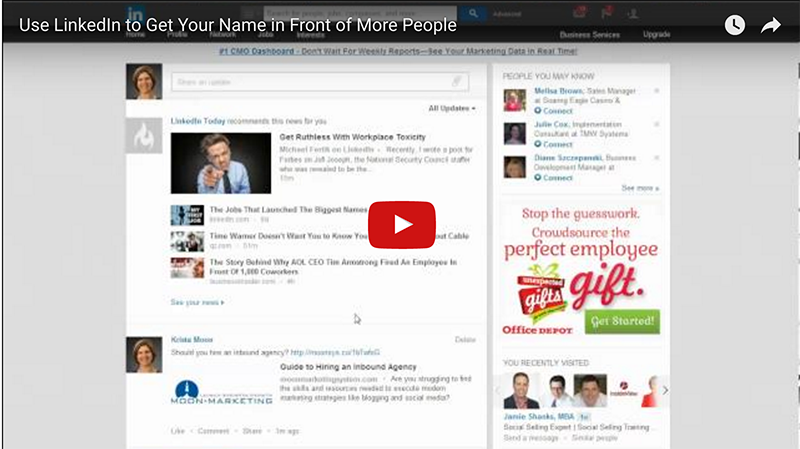 In the marketing world, we talk about "reaching a larger audience", "leveraging a new marketing channel", or "expanding your reach". But what in the world does that really mean?
Simply put: getting your name in front of more people.
If you want to grow your business, you need to get your name out there so people know who you are. There are two main strategies to do that:
1. One-to-one marketing: Traditionally, people use T.V., radio ads, direct mail, phone calls, and billboards. These mediums are one-to-one. That means that the marketing message goes from the company to the consumer and stops there. The consumer can't easily pass it along to others.
2. One-to-many marketing: Social media opens up a world of one-to-many. That means the marketing message can extend beyond the consumer. That person can share it with someone, and it can get passed down the line to many people well beyond the original person it was directed to.
LinkedIn can be a great vehicle for the one-to-many marketing technique, especially for those in the professional services.
In this short video, I show you how LinkedIn can help you get your name in front of people beyond your direct network connections.