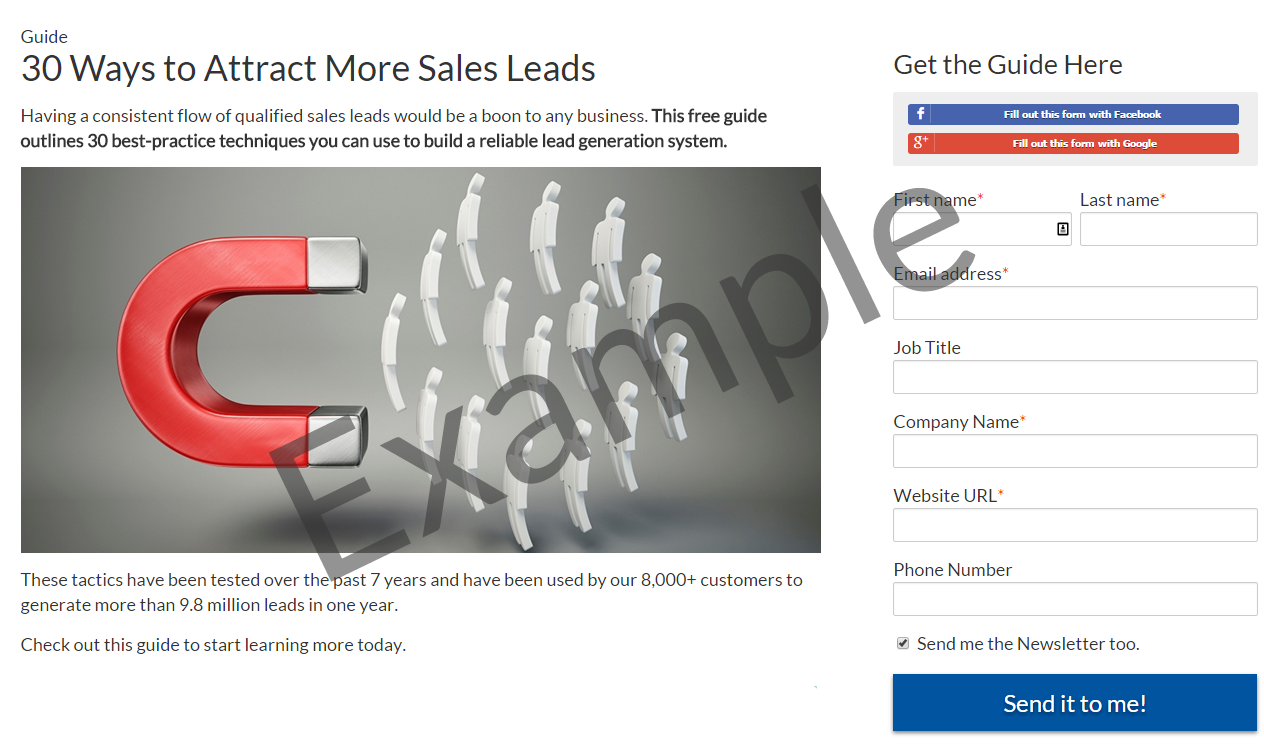 A landing page is a lead capture web page. It has a form that a website visitor has to fill out in order to get a special offer, like a coupon, discount, ebook, video, or some other type of valuable content.
The landing page conversion rate is the percentage of people that fill out the form.
Here's the most important part: Once a website visitor fills out the form, they get entered into your database and can be followed up on by a salesperson or furthered nurtured until they're ready for a sales call.
Landing pages are the lifeblood of online lead generation.
Here's an example of what a landing page looks like:
Read More