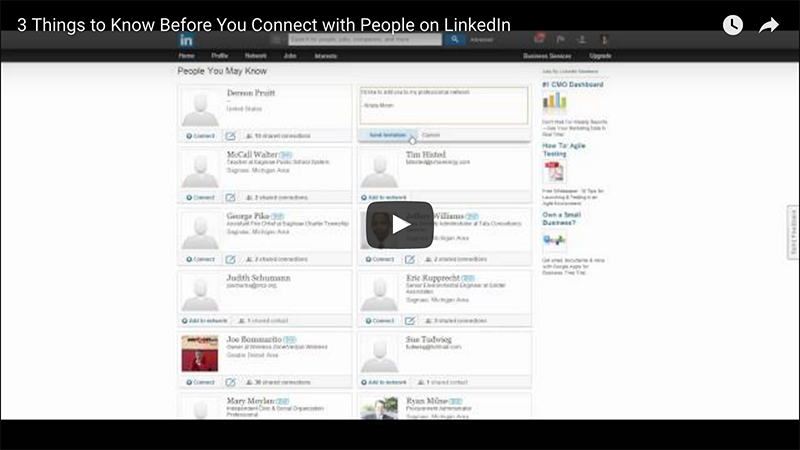 One of the main reasons to be on LinkedIn is to develop a business network. It's taking the rolodex concept to an entirely new level!
Once your LinkedIn profile is looking good, it's time to start reaching out to people. Inviting them to connect is pretty easy, but there are 3 important things to know before you get started:
Personalize your invitation to remind people who you are (if needed!) and why you think it would be valuable to share a network.
Avoid using the "friend" or "I don't know this person" buttons as much as possible.
You can use the "other" button as long as you know the person's email address.
If you don't have a strong connection with someone, you can join one of the LinkedIn groups they're in and connect with them that way.
Important: If you use the "friend" feature too much, or too many people say they "don't know you", then LinkedIn may start requiring you to enter an email address for each invitation you send. That could be time consuming and challenging, so be careful about how you are connecting with people.
Check out the video below for more information about connecting with people on LinkedIn.